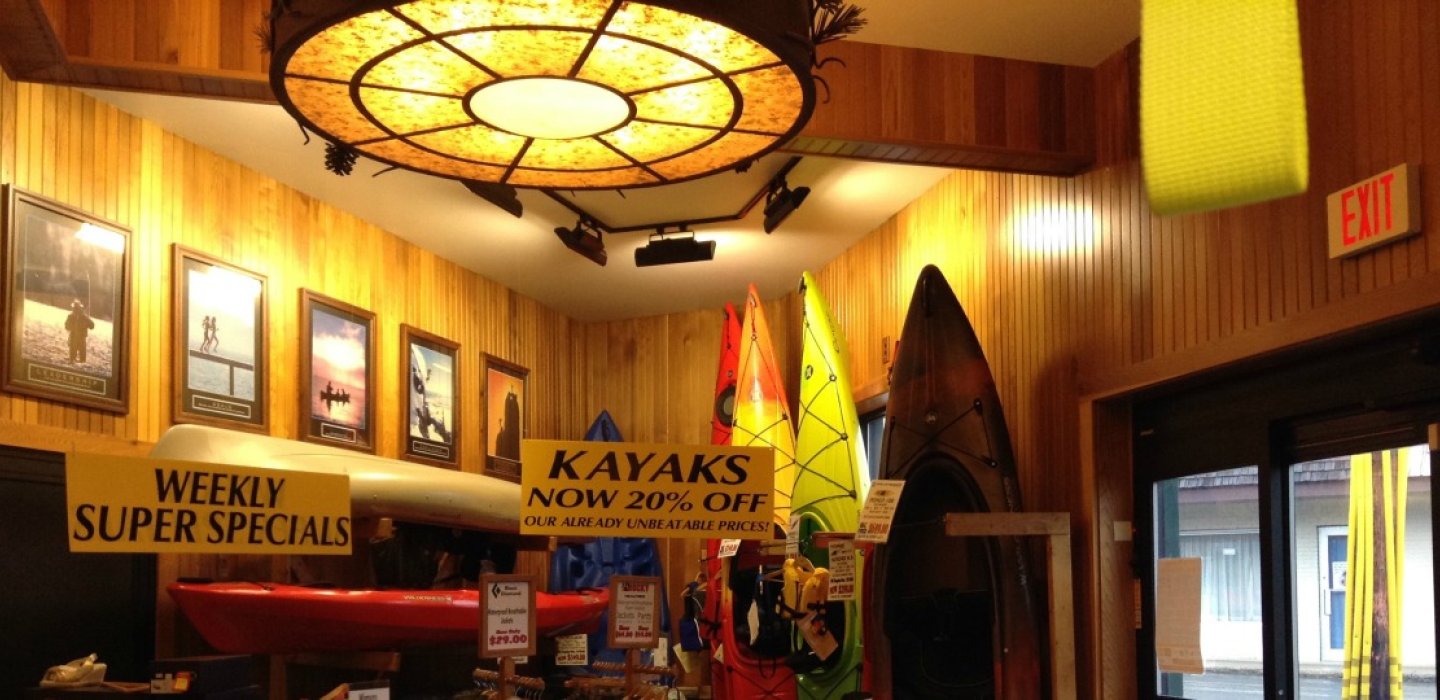 This time of year, there's all kinds of hunting. Some folks like hunting for what we might call buried treasure: bargains, items from the past, or just interesting things. It's not even about acquisition as much as it is amusement. And, every so often, there's a gem.
There's plenty to be found in Malone. Here's some great spots to explore.
THE OLD
The Market Barn was an auction barn for selling livestock, but in 1993 it was converted into an outlet for over eighty vendors. The items on offer are predominantly antiques, but this is a broad range of dates, from decades ago to many decades ago. It can be as large as furniture (there's a fantastic steamer trunk like the ones movie stars packed in black and white movies) or as small as thumbnail-sized trinkets from the early 20th century. There's also modern jewelry, children's books, and lots of dolls from previous eras.
If we get caught up in all the interesting items for sale, we can have lunch right there, at the M.B. Deli. It features many kinds of sandwiches and wraps, side salads, and seating in a two-level dining area.
It's entirely possible to spend the whole day browsing, since there are two floors of items. Most of the vendors seem to have a speciality, such as china dolls, children's books, handmade fishing lures, or old farm hardware. In fact, I'm a bit amazed at the variety on display.
My companion today has something for us to look for. We might find the right lantern. It needs to be a certain kind, a particular size, and suitable for changing it into one that is going to be both stationary and solar powered. I agreed that if such a thing was going to be found, it would most likely be at The Market Barn.
I love museums because they are collections of interesting items that are out of the past. While these Market Barn items are from a more recent past than the ancient finds in most museums, many are still old enough to have lived longer than I have. Some of the art is quite contemporary, and it's all lovely.
I enjoy the dishes, the books, and the items which are somewhat difficult to categorize.
One lantern is photographed, sent to her husband, and rejected, but the second one we found fits all the criteria. A kindly salesperson brings a stepstool so we can get a good picture of it, and even takes it down for us to examine more closely when her husband expresses interest. It turns out to be just what they are looking for.
We are all very happy with our find. We linger at the jewelry, assert our wills enough to move on, and remind each other there are still places on our list to vist.
THE NEW
Right next to the Market Barn is a farm market store, with items such as fresh corn, just-picked berries, and plenty of pumpkins and mums. We can celebrate the harvest season indoors and out with what is available here.
My friend buys some science fiction-looking brussel sprouts on the stalk, explaining that they last much longer that way, and can be snapped off the stalk as needed. I admire the live herb selection, but in winter, there just isn't enough sun on my windowsills.
Downtown is one of my girlfriend's favorite places, the International Border Company, or IBC. They have a giant, multi-level store with seventy plus name brands of outdoor clothes and equipment. She's an avid hiker and kayaker. Her husband not only shares her hobbies, he works outdoors in all kinds of weather. So she's always in the market for the right kind of socks, boots, and shirts.
As for me, I adore looking at jackets and coats. In fact, my love of outerwear is one of the things that helps me enjoy the four seasons of the North Country. The many gradients that range from summer to winter means we need a variety of coats to handle the different blends of weather.
I went out this morning in a warm rain, but now it has turned to an overcast day with a chilly edge to the wind. I'm ready to change to a different coat right now, if I can find the right one. At the right price.
This is all high-quality merchadise, from the kayaks on the walls to the bins of socks and racks of gloves. I could put together a stunning outfit that would also serve me well on my next hike or snowshoe. There's even snowshoes.
In the words of my friend, "They run fantastic sales." It's true. I see many tempting items, but I am sticking to my plan, with its accompanying budget. We explore socks without finding what my friend is after, sigh over the many lovely purses, and take a quick swing through their super-clearance area.
THE UNEXPECTED
To me, it's not a vacation without something fun to read. If we neglected to pack this favorite leisure activity, it's time to visit the Malone Book Warehouse. It is across the parking lot from the IBC clothing store, and has a small parking lot of its own.
Every book is only one dollar. Buy ten, and the eleventh book is free. Now that's a bargain!
The books are clean, in good condition, and have a date range from the last several years to a few decades old. There is one possible catch. They are not all that organized. Into categories, that is. Children's books and cookbooks are close to the register, and sometimes true crime or espionage or tell-all showbiz biographies are near each other, but that, I am assured, is a coincidence.
Fortunately, I am a fast reader, allowing me to skim the titles at a glance. I also have many categories of interest. My friend sees the pile I grabbed in five minutes, sighs and says we'll have to come back when she has more time to browse. 
If you have seen the little house-like bookdrops around the area, this is where many of the books come from. Or, you can drop off gently read books for use by someone else, but there is no trading in, like in some other bookstores. The books are already so inexpensive there is only the narrowest margin.
Still, books for a dollar each. The eleventh one free. And the treasure hunting part. Really, it's hard to improve on this experience. I restrain myself to only five, because we have only a short time until they close. Book Warehouse is open noon to four, Monday through Saturday.
I did find a coat at IBC. It's a lovely shade of red, and while it's a little big, that works great for putting it on over a thick sweater as the month turns cooler. It has zippered pockets, it's made of fleece (I love wool, but it rarely loves me), and it only cost twenty dollars. This makes it easy to explain to my husband.
Which means I have more money to spend at the bookstore, next time.
Find out more about Malone shopping. Enjoy more dining options. Find a room with a bed big enough to spread out all our purchases.
---
This week in related ADK news:
From taking aim to tastings, tree stands to trinkets, the Adirondacks offer a variety of hunting activities.
*Please note: some blogs contain photos of the hunters' harvest.
8 points, 2 stories, 1 early morning.*
Hunting widows know how to live.
Grouse, woodcock, and some good ol' beer.