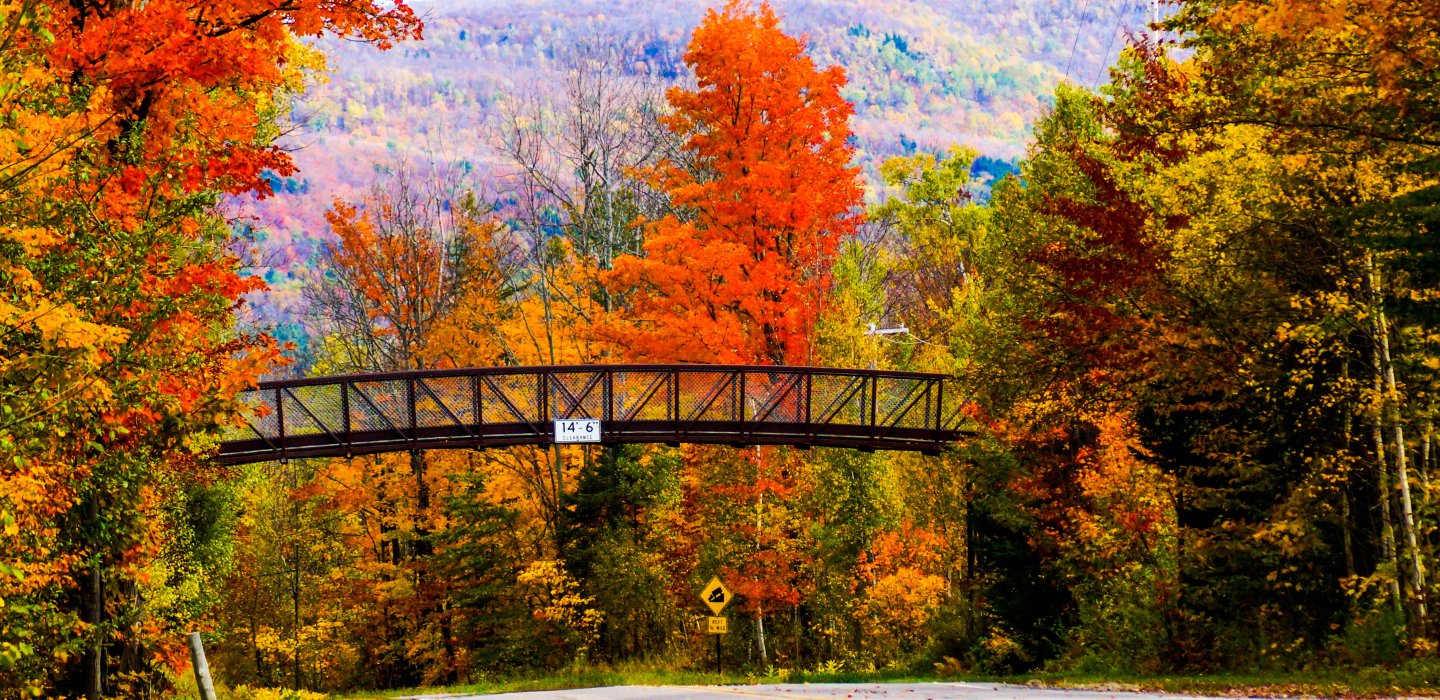 The period from September 22 to December 20 is a wonderful time of year. So wonderful, in fact, that there are two names for it--Fall and Autumn. Wherever you stand on the proper term for the time when the foliage starts to show its vibrancy, the weather cools down perfectly to wear your favorite sweater, and the air gets a sense of crispness to it, and most everyone can agree that fall is a wonderful place to be in the area we live.
One of my favorite things about this northern region of New York is the array of things to appreciate. There are beautiful views and vistas, great places to gather with friends and family, and, if you have read any of my previous blogs, great events that are happening all around us!
Searching the event calendar as I planned out my weekends for the next couple months, I found two exciting events that I will be attending this year from two different ends of the spectrum.
One is about festivities while the other is cultural; one I've been going to for years, while the other will be my first time!
New and Exciting: Almanzo Wilder Farm's Annual Harvest Festival and Civil War Living History Encampment
(September 24 & 25)
I have lived in the Malone area for four-and-a-half years now and I still seem to find new and interesting things to do and see. On the docket this year is to attend the Annual Harvest Festival at the Almanzo Wilder Farm (the boyhood home of Almanzo Wilder, famous from the book Farmer Boy by Laura Ingalls Wilder).
Though I have never been to the harvest festival, I have swung by the Farm before and it is quite an amazing thing. The property is a museum and homestead situated on 84 acres of land. There is a restored original post and beam constructed farmhouse from the 1840s, reconstructed outbuildings, and a newly constructed 1800-era one-room schoolhouse. During the harvest festival you are welcome to check out the property with a self-guided tour. Set your own pace so you can really take in and enjoy this bit of northern history.
As can be expected from a harvest festival, there will be pumpkin painting, food and beverages - including freshly made doughnuts, a children's corn pit, and beautiful foliage throughout the farmland and wooded property. Adding its own Almanzo Wilder flare, there will also be Farmer Boy readings and the 7th annual "As Time Passes" adult juried art show on display at the museum.
But what makes me the most excited for this event is the Civil War living history encampment! I once met a family friend who traveled over ten hours to participate in these reenactments... I never would have guessed that something like that would be so close and accessible to where I live.
From everything that I have ever heard about Civil War reenactors, the events are extremely organized and the garb is painstakingly accurate. From the pleasure of my hometown with all of its modern conveniences, I can transport myself to a time that was seemingly simpler just miles from my house.
As far as unique events go, this one is right up my alley. To boot, the Civil War history encampment and skirmishes go on for two days--so it's something I'll be sure not to miss.
Tried and True: Titus Mountain's Annual Oktoberfest
(October 1)
It's no secret that Titus Mountain is one of my favorite places to be. I learned to ski at Titus Mountain, met some of my best friends there, and have had unbelievable memories hitting the slopes and attending their annual events.
Oktoberfest is no different.
Slated as the kick-off to their season, Oktoberfest has been held the first Saturday of October for the past 5 years. The event itself, however, is on its 37th year (previously it was held at the end of September). The day takes after the famous Oktoberfest held in Germany every year that sees over 6-million people in attendance.
Titus Mountain doesn't gather quite that many people but that doesn't stop them from going all out when it comes to festivities! As soon as you walk through the gates you can feel the excitement in the air. People of all kinds--skiers and non-skiers, drinkers and eaters, kids and adults, shoppers and peepers--are milling about all around the mountain.
Kicking off at 10 a.m., my favorite thing to do first (other than the beer aspect of festivals) is to check out all the vendors. Last year there were 85 local artisans, organizations, businesses, and craftsmen filling the learning slope, lodge, and tubing hill armed with their wares and knowledge. I tend to check out all the vendors first because I want to make sure I have good pickings on the items they have for sale!
From skilled knitters presenting their finely tuned art to amazing bakers displaying to-die-for chocolate-covered-everything, to chainsaw carvers showing their skills before your eyes, the sheer amount of local talent is awe-inspiring. Vendors also include local organizations such as the Sheriff's Office who are ready to educate the public with Operation Safe Child, small businesses sharing information on the services they provide, and independent consultants ready to answer questions about products they have for sale.
Sometimes I go overboard and buy a few too many things--but Christmas is right around the corner and I can always find a use for the local merchandise I procured throughout the day!
After heading through all the vendors (though I usually end up making another round as the day goes on) and refilling my beverage, it's usually time for some food. Part of Oktoberfest is a fundraiser for the Titus Mountain volunteer ski patrol; all food proceeds from the outdoor grill go to the ski patrol. Hot dogs, hamburgers, sausage, fried dough, pretzels and more are available... So when you visit the grill more than once or twice you shouldn't feel guilty, because it's going to a good cause!
At about the time I'm done getting my food I always make sure to grab a good seat because live music is about to start! Usually set up on their beautiful outdoor patio (depending on the weather), local musicians are ready to rock out and add to the Oktoberfest festivities. This year Titus is featuring 4 different musical acts starting at 1 p.m. and going until 11 p.m.; Shawn Legacy, Northbound, DJ Power Play, and Glass Onion are all slated for Oktoberfest--I think this might be one of the best lineups that Titus has had!
Since music is going throughout the day, I don't feel like I'm missing anything when I wander to some of the other areas of the mountain to check out what else is going on. Although I don't have children myself, I'm always amazed at the free Titus Teddy Kids' Zone. Last year there were zorb balls, bounces houses, inflatable slides, large kids' games with prizes, and even a mechanical bull and video game trailer. Rumor has it that there will also be an inflatable obstacle course this year as well as free face painting!
I usually stop by some of the local breweries who are giving out tastings of their products throughout the day (Elf's Farm Winery and Township 7 Brewing Company, for example) on my way to the chairlifts for a free ride up the mountain to engage in an Adirondack Autumn Staple--leaf peeping. Hop on Chair IV which will be spinning from early morning to late afternoon to see a gorgeous display of fall foliage. A quick walk down the mountain gives me one of my favorite views. Insider tip: stop at the top of Chair V and look down towards the lodge and admire the beauty of the area we live in. To catch some more leaf peeping opportunities, I hit the hay ride and take a relaxing trip up the mountain in a tractor-pulled wagon. Don't forget your camera here either.
When all of this is said and done, it's about time for dinner and drinks while I enjoy the live music once again. I'll probably hit the vendors once more, engage in conversation with the folks at Titus about their upcoming programs for the season, and settle in for the night while I await the culmination of Oktoberfest: a grand fireworks display!
It's kind of strange but I find fireworks quite peaceful. I gather with my friends while we enjoy our favorite beverages and catch up with each other. After a busy summer it's nice to sit down without a worry in the world except when the snow will start to fly and we can break out our skis.
There's a reason Oktoberfest is tried and true.
---
ADK autumn events - we've got them: