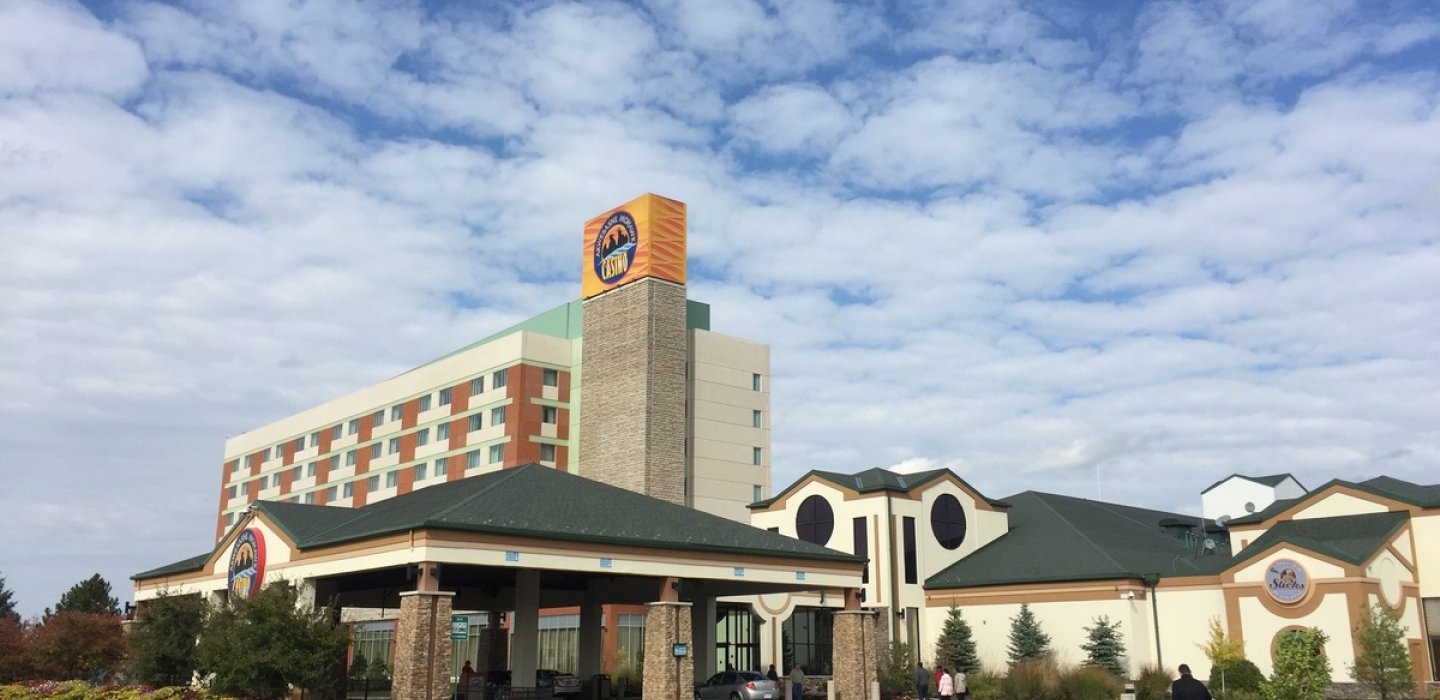 Cha - Ching $
We truly love our winters here in Malone and all of the fun that they allow.
We enjoy our days at The Titus Mountain Family Ski Center with our closest friends and family. And, of course, there's cross-country skiing, ice fishing, snowmobiling, and taking in a hockey game at the Malone Civic Center as well. Winter brings us an array of different cold weather activities, that's for sure.
Sometimes, though, we just want to stay inside and take advantage of some of the things that we have in our region all year long. The Akwesasne Mohawk Casino and Resort is one of those treats. If you've been hitting the slopes all day and your muscles are aching, why not try a bit of indoor action? Whether you stay onsite for the weekend, or just pop in for a few hours, take a chance and test your luck! Check out what some of our people have to say about the casino.
Austin
Austin says, "It really is entertainment. Even if you don't walk out a big winner, you had the fun and excitement that you can't always get in other places." I have actually had the opportunity to go to the Akwesasne Mohawk Casino with Austin. I know for a fact that he always enjoys his time there. He brought me along and showed me the ropes in his favorite table cards game, Black Jack. It didn't take long to convince me when he said, "The rush of getting a big win will stay with you for days after, and will also give you something to talk about with friends and family."
He has had plenty of experience in the winning department when he travels down Route 37 to check his chances. I've heard from him many times on his way home after being lucky enough to walk out with less room in his wallet than he had when he entered the building.
Kelly
Kelly likes to enjoy some of the other amenities that go along with the casino experience, in addition to the gambling component. She has been to the Sweet Grass Spa, located in the resort part of the casino, to relax and enjoy their massages. She's also purchased some of the original beauty and body care products that they have to offer.
The spa is not her only stop. She mentioned some of the events that the Casino has hosted including a wine tasting, a whiskey night, and live music in the Cascade's Lounge. When bringing up the employees she said, "The people that work there are willing to help you out with trying new games. They want you to win just as much as you do." To me, it sounds like the casino is truly trying to make sure you have a positive experience as they host you.
Tim (Not me, a different Tim)
"If you're a big spender and love to gamble, then I suggest that you hit up the many table games that they have to offer. If you aren't a big gambler, then that's okay, too. There are several slot machine choices that start as low as a penny!" He also brought up that one of his favorite things to do is sit at the Cascades Lounge where you can gamble at the machines and sip discounted beverages while you play. He noted that the Rapids Food Court attached to the casino gives you the perfect dining variety if you do not want to be away from the gambling action for too long. He loves that you can pop in, grab what is already ready, eat it, and then pop right back out and get winning.
Tim (This one is me)
I tend to keep my gambling to a minimum. However, this does not mean that I do not frequent the Akwesasne Mohawk Casino Resort. I have been lucky a few times when going there. I have walked away with what I consider to be some pretty good winnings. Some of the other things that I think have made me pretty lucky are the experiences that I have had. I always feel so very welcomed and important from the minute the valet parks my car when I arrive. Like Kelly, I have been to the spa and taken in the luxurious benefits of visiting there. Like Tim, I too enjoy having a cocktail at the Cascades Lounge.
Some of the things that I feel should also be mentioned are three other dining options for your hungry stomach to take advantage of. Whether you want to experience the fine dining offered by the Maple Room Steakhouse or browse the all-you-can-eat Native Harvest Buffet, the casino will surely appeal to your appetite.
My favorite thing to do is drive over to the casino and eat at Sticks Sports Bar and Grill. I am a huge sports fan and they always have my favorite teams on their many televisions. The food and drinks are among my favorites in the greater Malone region. Make sure you stop by this local hot spot.
The Akwesasne Mohawk Casino Resort Facility has cosmic bingo for you to test out your luck as well. Enjoy this nighttime activity, as well as the others that we can offer you in Malone, before settling in for the evening at the hotel resort that is attached directly to the casino, or the Comfort Inn that shares its parking lot. Both are awesome options for your stay-and-play vacation.
---
Cabin fever fighters in this week's news: