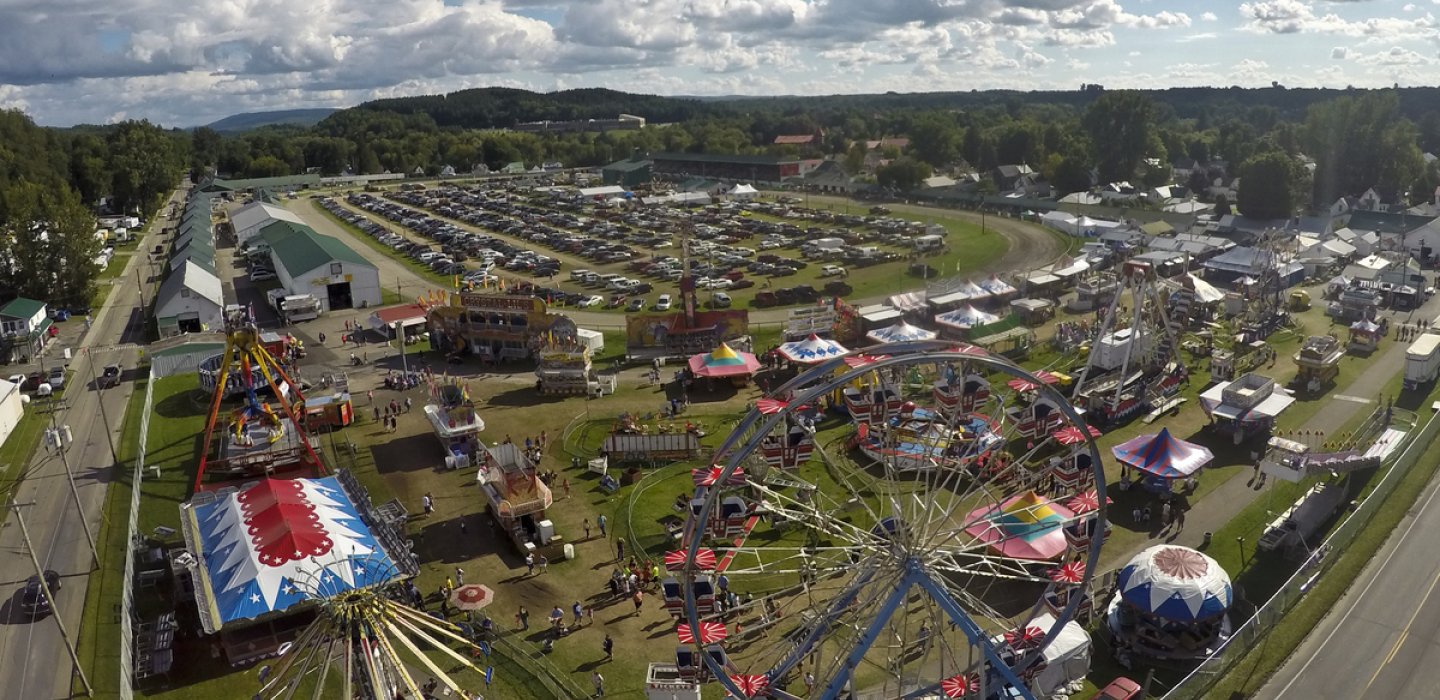 Get Ready 
In Malone, the flowers aren't the only things that start to blossom when the weather heats up. As the leaves and wildflowers grow, so does our excitement for the awesome summer events and attractions that are coming our way.
The Malone Farmers Market
Like most other destinations, we always get excited for good food in Malone. The farmers market allows us to enjoy that regional farm-to-table experience, as our many local farmers bring their fresh vegetables and homemade snacks every week. The local Amish community sometimes brings freshly baked breads, pies, and other tasty treats to the market, and local wine and beer vendors have been known to make an appearance as well. 
Stop by the market every Wednesday this summer and fall to check it out for yourself! You'll find plenty of items for packing a great picnic lunch, and be sure to grab a bottle of wine to enjoy as you kick back in one of our lodging properties. Or grab some fresh food before you hit the hiking trails or go kayaking on one of our beautiful lakes. 
Summer concerts in the park
What could be better than sitting under the stars and enjoying live entertainment on a summer evening? Every Friday in July, there is a free concert in the park. So grab a chair and enjoy the musical stylings of some of our favorite local groups! This is fun for the entire family -- pack a picnic dinner and listen to the good tunes, or take a leisurely stroll while enjoying the music from the scenic paths.
Each week offers a different style of music, so the experience changes every Friday. Join us for some fun in the park this summer.
Travel through time in these retro rides
This is the 38th year we've had the pleasure of hosting the International Auto Show and Flea Market. The Malone Recreational Park becomes the home of what seems to be a museum of automotives. If you are a car enthusiast, then this is the ideal spot for you to enjoy your trip. The show gives out awards for different categories.
We like to go to the two-day event and be the judge for ourselves by picking which cars we think should win the big prizes. It seems every car has a story that's just waiting to be told, so stop in and chat with those who own them and be delighted by the fun stories they can share with you.
Insider tip: Stop in and check out the flea market that comes with the car show every year.
It's fair to call this one a favorite
The Franklin County Fair is hosted at our historic fairgrounds here in Malone. Each year, we seem to find a new favorite component of the two-week long event. Crowds come from all over to see live entertainment in the grandstands, like the ever-popular demolition derby, Franklin County Has Talent event, and headliner names like this year's Hinder, Craig Morgan, and Bret Michaels.
There is a food stand around every corner that specializes in favorite fair foods and decadent treats --  you might have to do what we do and try as many as you can within the two weeks. And, of course, Amusements of America thrills fairgoers with their amusement park rides, so make sure you grab your ride tickets when you get to town -- and maybe save those treats for after you ride the Slingshot!

This summer will be full of different events and these are just the start. Don't miss out on all of the fun we will be having here in Malone. We definitely don't want to leave you out.
---
This week in ADK news: