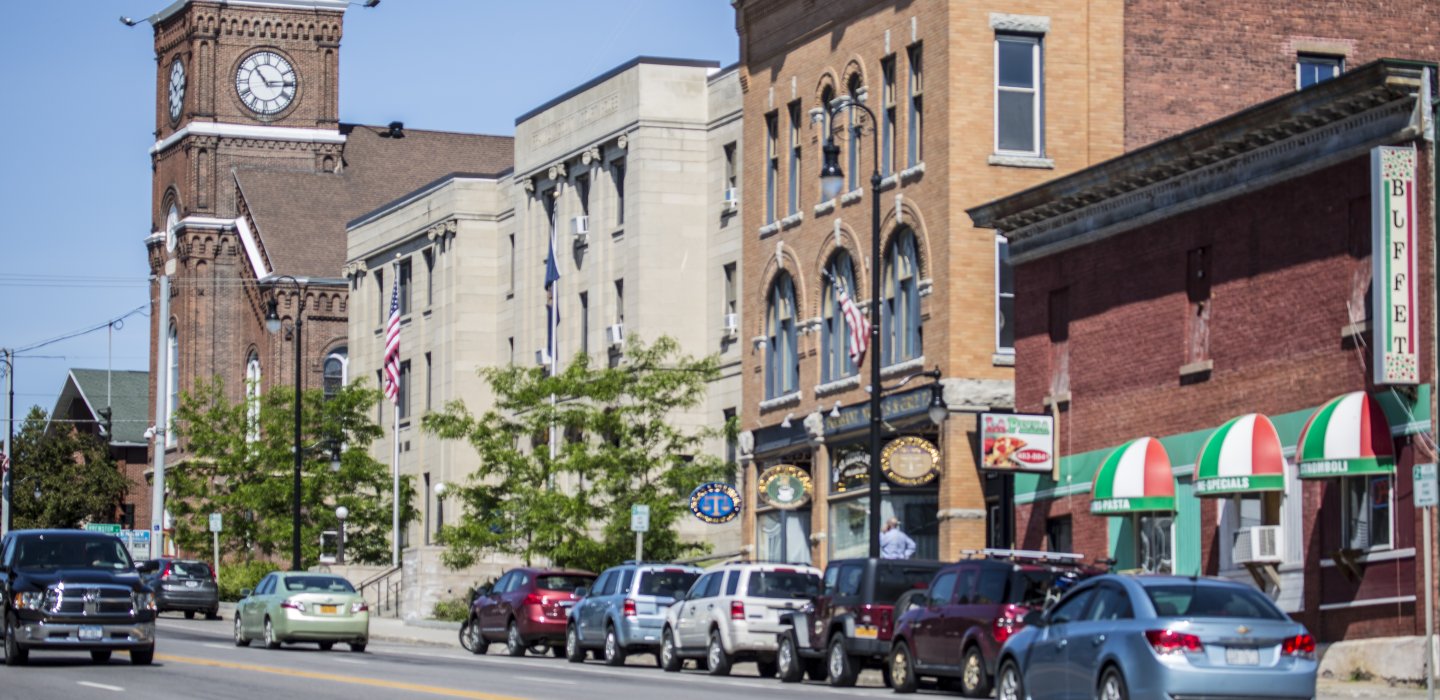 Gr8 local and small business shopping in Malone, NY
Shopping at small, local businesses is always fun no matter what season it is. The Malone area offers a unique array of options that are ideal for the holiday season and can nicely supplement your trip to Titus for downhill fun. From warm outdoor gear to the perfect gift to give, the variety of shops in Malone will pique any interest.
1. Serendipity Salon and Day Spa
The salon's in-house boutique does have a separate entrance for you to walk in and immediately begin browsing the choices offered by Donna and her staff. There is truly something for everyone here, and in multiple different styles. Be comfortable while at a work meeting, dress beautifully for dinner, or dazzle your crew when attending a fun winter dance.
2. Downtown Artists Cellar
Local artists are sure to delight you with how they paint a picture of the life here in the foothills of the Adirondacks! This unique art gallery is located in the cellar of a Main Street building and it shows off some of the most beautiful artwork from around the area. Stop in to grab a piece of artwork to display during the holidays, or as a present for a loved one. They are sure to love it!
3. Village Furniture and Design
The beautiful furniture is not the only great thing at this store's new location within the village of Malone. Yes, you can update the intererior of your home with the latest looks, but you can also find the best accessories for any room and the perfect decorations for that warm holiday feel. Your guests will feel right at home, as will you, when shopping at Village Furniture and Design.
4. International Border Company
Head to one of the two IBC locations in Malone to get geared up for the season. The main store is located in the village while the mountain store is part of the Titus Mountain Family Ski Center. Grab a pair of fuzzy mittens or a hat to keep your ears warm while shopping or enjoying some of the outdoor fun. Give your favorite skier the gift of a cozy scarf or a Titus Mountain fleece jacket. Make sure to treat yourself to something special, too!
5. House of History Gift Shop
Here you can stop in to learn about some of Malone's most interesting history, as well as browse through the gift shop for some truly unique treasures. Purchase a copy of the book Farmer Boy, which outlines a story of Almanzo Wilder and his childhood home here in town. You may recognize his name from the TV series Little House on the Prairie. Grab a toy, like those that would have been used in the good old days, for a kid back home or your inner child.
6. Malone Golf Club Pro Shop
Give the gift of golf this holiday season. Head to the pro shop any time to buy a golf membership for your loved one, a gift certificate for their next golf trip, some trendy Malone Golf Club gear, or the club that will elevate their game to PGA Tour levels. No matter what you walk out of here with, your favorite golfer is sure to be in for a treat. 
7. Pine Country Outlet
You want unique? Here it is! This store has antiques mixed with locally-made crafts and hidden treasures. Grab some fun upcycled furniture to give as a gift, or a mug for grandma and grandpa that will remind them of days gone by. Whatever the sentiment, there is something around every corner of this cute store to go with it.
8. The Market Barn
Last but certainly not least on our list of gr8 shops is a definite favorite. Many people travel to Malone to experience The Market Barn. You will never find anything quite like this if you don't visit Malone. Come and see us soon if you want to find out what all the fuss is about. You can even have lunch at their in-house cafe.
Don't forget to take a look at our lodging and dining pages to see where you should sleep and eat when you visit us here in Malone.
---
This week in ADK news:
Support ADK farmers, buy local