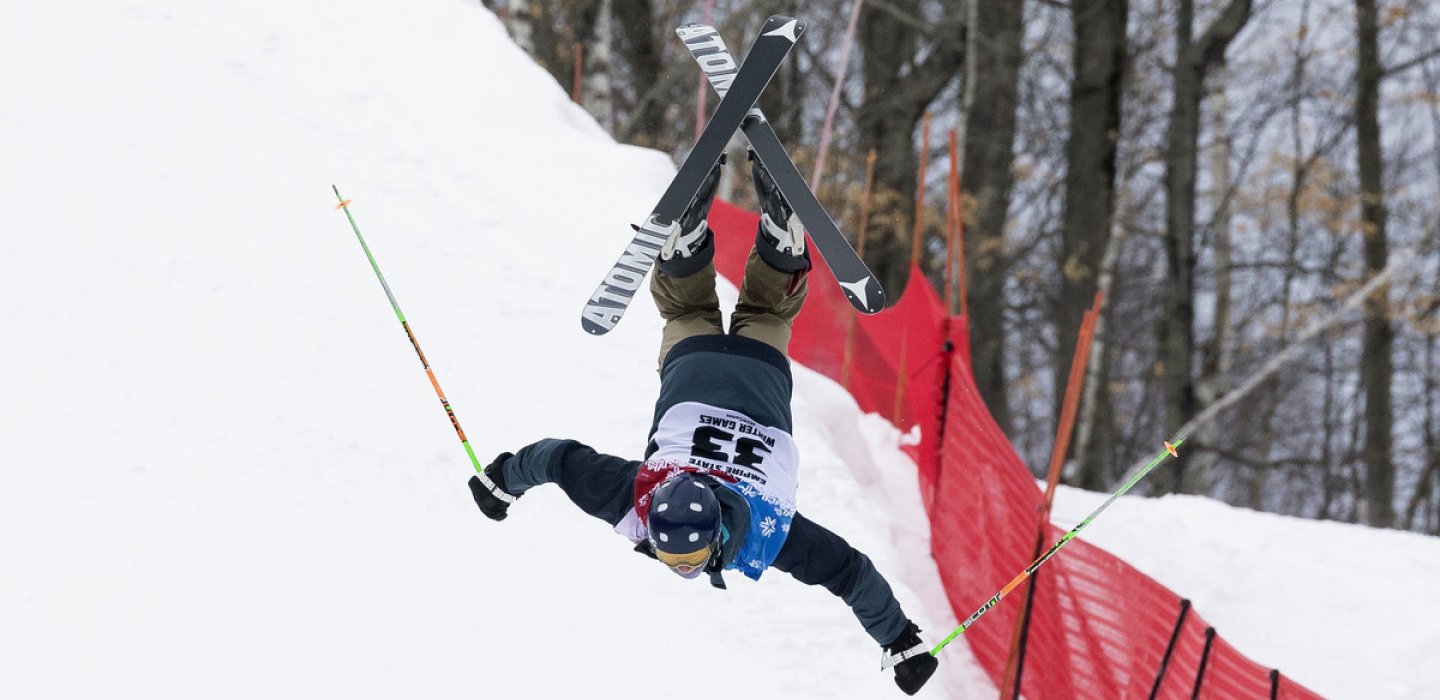 Empire State Winter Games Insider Tips
The Empire State Winter Games is quickly establishing itself as a winter tradition here in the Malone area. When you visit our lovely region for this event, we want you to be ready to enjoy it the way that we do. Check out some of the insider tips that we can share to give you the optimal spectator experience.
Know the venue
The Titus Mountain Family Ski Center sets the stage for the ESWG Rail Jam event. Liftopia has named this welcoming place #1 in North America when it comes to family-friendly ski areas. They truly have a wide range of options for everyone in your family to enjoy. From tubing to skiing to live music and face painting -- and everything in between, we dare you to claim boredom.
Located in northern NY, Titus is a short drive from several major cities making it easily accessible and you won't have to fight traffic! Lift lines are short too, so you don't have to wait to hit the slopes. Want to know more? Check out this blog about 8 reasons to visit Titus Mountain.
Experience it for yourself
Titus Mountain's Moon Valley Parks are available to try during the entire season. Test your rail jam skills on a park similar to the one that will be built for the main event. Feel like one of our Empire State Games athletes as you shred it up like the Titus mascot, Shredding Betty.
Are you registered to participate? Come on out and get in some extra practice time to help you prepare for the big show. Be ready to entertain us all as you take part in the first-ever ESWG Rail Jam event.
Fuel up
There are a few different dining options on the mountain. Get here early and enjoy a bite to eat before heading outside to catch the athletes catching some air. The Bullwheel Bistro on the upper mountain, Shredding Betty's Cafe in the lower lodge, and Mo's Moon Valley Grill will help you fill your belly and get you fueled up to enjoy the show. Are you interested in hearing about one of the hometown favorites? Check out this story about the Kickin' Chicken Fries.
Get the best seat
No matter where you decide to watch the event, you'll have a great view. Titus is going to put the rail jam course in a central location -- you can even enjoy it from the comfort of the lodge. Sit by the fire with some hot chocolate and watch out the windows to cheer on your favorite athlete. Maybe you want to be closer to the action? Head outside and get a front row seat as the athletes zoom by and impress the crowd with their tricks. No matter where you decide to watch, you and your crew will be close to the action.
Stick around
After the show, stick around for night skiing under the lights -- and the stars! And don't forget about the night tubing , it's a great option for those of you who don't ski. There is live entertainment in the lodge for you to enjoy as well.
Don't miss this year's ESWG Rail Jam at Titus Mountain. The fun and excitement of the Empire State Winter Games is contagious and a great place to create lasting memories of your time with us here in the greater Malone area region. Visit us for the event and stick around to explore and enjoy the many fun things that Malone has to offer.
---
This week in ADK news:
Tubing and ice palaces - family winter fun
Northern Challenge Ice Fishing Derby
Snowshoeing: with guide or without
Find your ideal winter activity